C. Woermann in Africa


C. Woermann Ghana Ltd. >
Accra und Kumasi - since 1954



C. Woermann Nigeria Ltd. >
Lagos - since 1968


C. Woermann Angola Lda. >
Luanda - since 2005

We are also active in other African countries.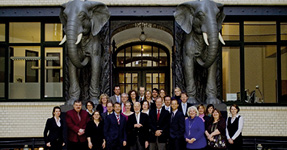 Main point of contact for our suppliers
Our office in Hamburg is the main point of contact for all questions concerning selection, distribution, financing and transport of your products to Africa. Our local associated companies take care of the operational business, sales and customer service.
>Read on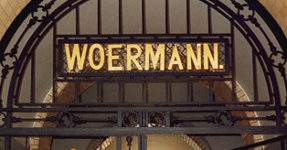 Distribution
Our technical departments in Hamburg handle purchasing and reselling for the entire Woermann group. Furthermore, our Hamburg office looks after our African customers based outside the countries where our associated companies offices are situated, namely Ghana, Nigeria and Angola.
>Read on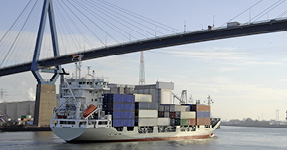 Forwarding & Logistics
Our in-house freight forwarding department takes care of the shipping and all the paperwork to ensure that your goods are transported quickly and securely to Africa. Besides planning, booking and scheduling this also includes complete documentation for customs purposes.
>Read on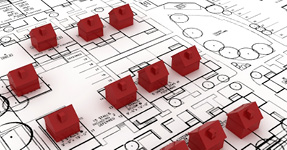 Project Management
Our Hamburg office oversees the project business and supports our local associated companies throughout the entire course of the project workflow and, in doing so, provides particular support in planning, purchasing and financing matters.
>Read on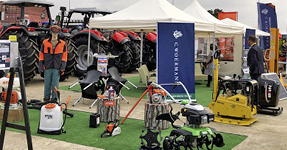 C. WOERMANN wins prize for trade fair booth in Angola
The prize was awarded under the motto "Strengthening the private sector and promoting economic growth" and comprised 20 categories.
>Read on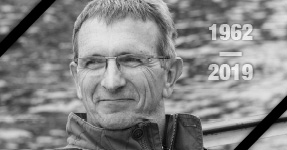 Steffen Grose 1962-2019
With great regret we have to announce that our authorized signatory and head of the automotive department, Mr. Steffen Grose, has lost the fight against cancer after long months.
>Read on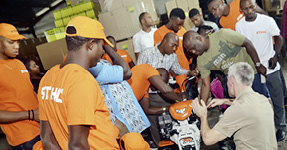 Stihl Training 2019
Once again C. Woermann Nigeria proved to be not only a source of technical products but also of knowledge transfer in form of in-depth and hands-on training.
>Read on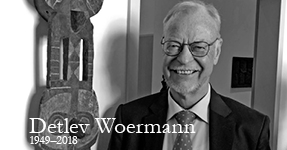 Detlev Woermann 1949-2018
With heavy hearts we must say goodbye to Detlev Woermann, one of the owners and managing directors of C. Woermann. His absence will be deeply felt, both personally and professionally.
>Read on