1837–2012: 175th anniversary of C. WOERMANN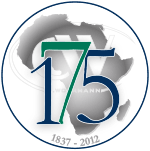 »cargo is all about ebb and flow«, as the saying of the Hamburg traders goes, whereas in Africa they say "you have three friends in the world: courage, wit and wisdom". Over the course of its 175 years existence C.WOERMANN , now in its 6th generation, has plotted a steady course, navigating the highs and lows and times of boom and bust with aplomb.As the 24 year-old Carl Woermann was laying the foundations for his company on 2nd October 1837 in Hamburg, the 18 year-old Queen Victoria was taking the throne in London, Franz Joseph Buß, a politician from Baden was calling for the 14-hour working day and restrictions on child labour, while New York's bankers refused to exchange banknotes for gold and silver coins, throwing the USA into economic crisis. 175 years ago Charles Lewis Tiffany opened his first jewellery shop on Broadway 259, while English candle-maker William Procter and Irish soap-maker James Gamble joined forces to set up a hardware store.

Just as those 2 companies have remained true to their roots, Große Reichenstraße, the birthplace of C.WOERMANN trading house has stood the test of time and continues to be its home to this day. Carl Woermann laid the foundations for the company back in 1837 by exporting linen and pottery and importing overseas goods, with entrepreneurialism and risk-assessment serving as recurrent guiding principles throughout the 175 year company history.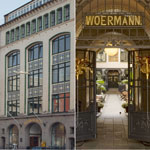 "Who dares wins, at home and abroad" adorns the main entrance to "Schütting", at one time the guildhall of the Bremen merchants and today home to the Chambers of Commerce. "Who dares wins, at home and abroad" is an equally accurate reflection of the entrepreneurial thinking and practical approach in Hamburg's "Afrikahaus". Having withstood world wars and economic crises while seamlessly adapting to the ever-changing needs and differing mindsets in Europe and Africa, it is fully-equipped to face the future full of confidence.