A broad product range which our African customers can rely on
We attach great importance to offering a broad range of high-quality products which meet the exact needs of our African customers, whose market requirements often vary greatly from those in other regions.
Agriculture & Forestry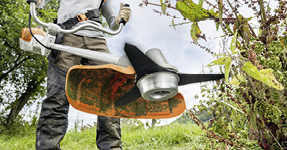 From tractors to chainsaws: we provide exclusive machinery from European manufacturers for the agricultural and forestry sectors. Furthermore, a guarantee, after-sales-service, repair and training are integral parts of our sales concept.
Services
• Distribution via a well-maintained network of local dealers
• Stockpile of machines and spare parts
• Training for dealers and retail customers
• Advertising and marketing campaigns

References
• STIHL-representative in several countries in Africa

Strengths
• Well-established structures due to long-term and transparent trading strategies
• Market development through regular practical demonstrations and advertising campaigns
• On-site repair in own workshops

Some of our brands:
Same tractors, Stihl, Wood-Mizer sawmills



Energy production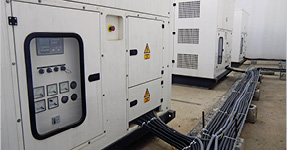 We offer the whole range of mobile and fixed diesel and petrol generator solutions, be it backup-generators for private use, customised solutions or synchronised systems for local industries. Design, local distribution, installation, service and maintenance: your one-stop shop for tailor-made energy production solutions.

Services
• Sale from stock
• Core range: 20–500 kVA
• Design & sizing
• Installation
• Repair & maintenance
• Projects up to 2.500 kVA
• Customised generators

References
• 3 x 1500 kVA for a residential complex
• 3 x 315 kVA for a consulate
• Over 50 x 60 kVA for a construction project
• 4 x 500 kVA for a tower block

Strengths
• Local experts
• Standard models and spare parts always in stock
• Own workshops
• Deutz- representative in Angola and Nigeria

Some of our brands:
CW Germany (Nigeria, Angola), Pramac (Ghana)



Automotive spare parts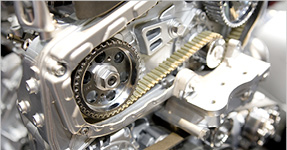 We are fully aware that almost everything in Africa is transported by truck and take this into account for our customers' needs. Having a wide range of OEM companies at our disposal, we ensure that our customers' vehicles are always available and ready to use. African forwarding agents can always count on us for original household spare-parts: be it engine, bodywork, trailer parts or accessories, we're the one-stop local shop for all things automotive.

Services
• Distribution via a well-maintained network of local dealers
• Direct customer care for large fleet customers
• Comprehensive on-site warehouse stock
• One-stop shop for US-Trucks in Nigeria

References
• Largest range of MACK-spare parts in Nigeria

Strengths
• Close contact to dealers and fleet owners
• Large, active customer base
• Cross-selling potential due to large variety of products
• Reliable source for 100% original products by name-brand manufacturers

Some of our brands:
Mann, Sachs, BPW, Borg-Warner, Schwitzer, Holset, Jost, Separ, Mahle, Wabco, Atlas



Transport & freight handling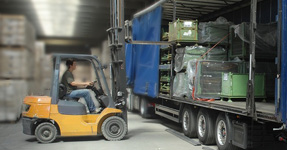 As your expert trade partner, we have everything in stock for your transport and freight handling needs. Whether our customer needs a 15 tonne forklift or a small hand pallet truck, we have exactly the right product in stock. We represent a large forklift manufacturers, whose vehicles come equipped with Isuzu or Nissan engines and whose stringently monitored production process guarantees longevity.

Services
• Diesel-forklifts: 2–12 t
• Electric-forklifts: 1–3 t
• Hand-operated pallet trucks and electronic pallet trucks: 0,5–2,5 t
• Customised forklifts (e.g for balls)
• Mounting materials

References
• Customers: international food manufacturers, logistics companies, construction companies, steel trade

Strengths
• After-Sales-Service is of paramount importance
• Long-standing cooperation with manufacturers
• Spare parts on location and repair experience

Some of our brands:
Hangcha, CW Germany, Parsun



Tyres (Ghana)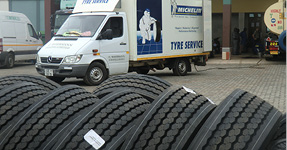 Most tyres may well look the same to the layman but as a driver, you can really tell the difference. In order to get the best performance out of their tyres, fleet customers need to have trusty tyre experts, who they can rely on.

C. Woermann (Ghana) Ltd. is on hand to offer a comprehensive service from choosing the right tyres, to mounting them correctly, through to tyre care and maintenance.


Services
• Sale of all-in-one solutions (tyres as well as ongoing customer tyre service)
• Customer tyre performance evaluation as well as performance optimisation consultation
• Large range of tyres available in Ghana ( > 100 Profile)

References
• Exclusive Michelin tyres distributor for many years (lorry and car) in Ghana
• Supplier to several renowned transport and logistics companies

Strengths
• Focused sales team with vast experience in the tyre industry
• Technical teams on hand in the service centres, on the road and on the customers' premises
• Comprehensive customer care with regular performance analyses
• Close collaboration with manufacturers

Some of our brands:
Michelin, Rema Tip Top



Construction machines and welding materials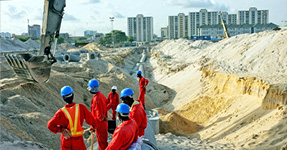 In addition to our success in the generator business, we have also made a name for ourselves as a reliable partner in the African construction industry, namely in the construction machinery, compressors, welding and mobile lighting equipment sectors amongst others. Owing to our state-of the art workshops and excellent spare part availability we have become one of the most highly-valued construction industry partners on the market.

Services
• Participation in industry tenders (local content)
• Warehouse sale of welding and construction machinery
• Procurement of construction machinery for structural engineering and road construction
• Configuration consultation (e.g. in respect of fuel quality)
• On-site commissioning and training

References
• Supplier for companies in the crude oil industry
• Supplier for the construction industry (including asphalt rollers, concrete pumps, concrete mixers, mobile cranes, diggers, dumper trucks and compressors)

Strengths
• Expertise in the selection and purchase of machines
• Long-standing trade-links with renowned manufacturers
• Expertise in the shipment of heavy machinery
• Always locally available as point of customer contact

Some of our brands:
Silla, Dressta, Miller



Tools and workshop equipment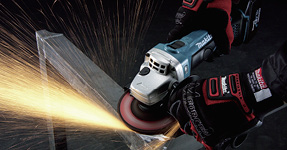 We provide professional workshop tools of every description, from woodworking to metalworking to testing and measuring equipment, as well as the corresponding accessories and spare parts.

Services
• Establishment and maintenance of dealer networks taking into account the specific local characteristics
• Direct key-customer support
• Local warehousing of machines, accessories and spare parts
• Machine repair and processing of warranty claims
• Regular product training for specialist suppliers and professional consumers
• Marketing campaigns (advertisement, promotion, sponsorship)
• Shop floor design assistance
• Communication of market information to the manufacturers

References
• "Makita Achievement Award" 2012–2013
• "Eclipse Life Time Recognition" 2012
• Longterm Bosch-Power-Tools-representative in many African countries

Strengths
• Reliable customer partner
• Establishment of a strong network of dealers
• Access to key account customers in the construction and industrial sectors
• Establishment of new local products and technology
• Guaranteed availability due to professional procurement planning

Deutz (Nigeria, Angola)
We are proud to be able to offer our customers in Nigeria and Angola the whole range of Deutz products.

Deutz is one of the largest independent manufacturers of diesel engines, producing engines for over 145 years, which are world-renowned for their reliability and efficiency. Today, Deutz produces engines for driving machines, generators, agricultural machinery, vehicles and ships.